I stumbled across the visible_size property on monsters in Minetest. It immediately occurred to me that you could make shrink/growth ray guns.
Open AI
has created that functionality but it only works with monsters using his API. I hacked it up to be usable on anything.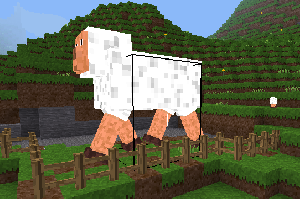 It works with Minetest game or Mineclone2. I'll have a post up soon with the flaws in the mod.
Source:
https://github.com/dulsi/shrinkgrowrays