Yow,
WorldGrower is a top-down rpg with creating a detailed world, in which actions have consequences.
It focuses on skills, dialogue, economy and society.
EDIT: The controls are:
left, up, right, down or numeric keyboard: move character
left-click: center map
right-click on object: see list of possible actions
right-click on self: see character sheet or build actions
The world in which your player character starts is an empty world.
NPCs and yourself start to build up society/civilization.
The content in this game is generated dynamically:
- NPCs, their profession, their behaviour
- dialogue with NPCs
- organizations to which NPCs belong
- economy
WorldGrower is written in Java, with a Swing front-end.
Here are some screenshots: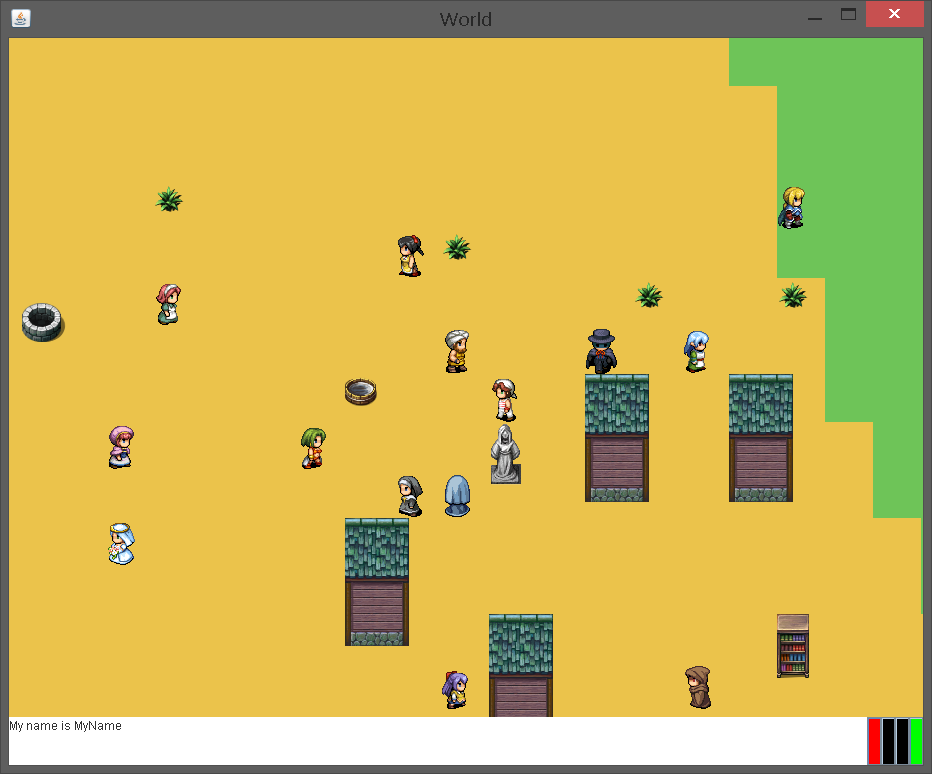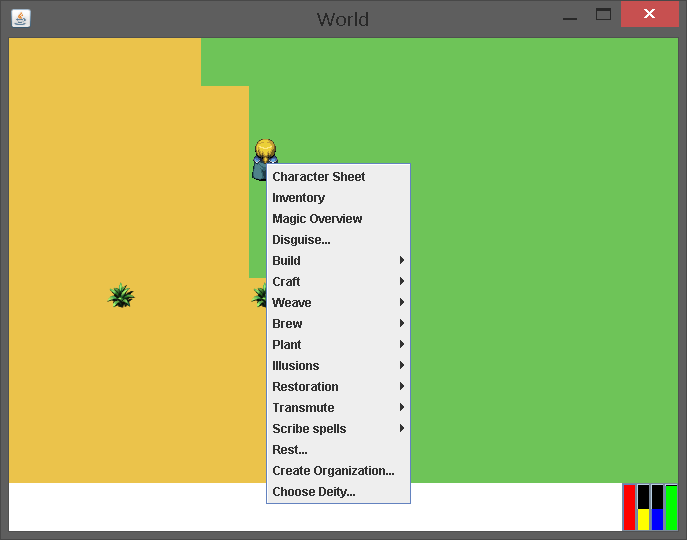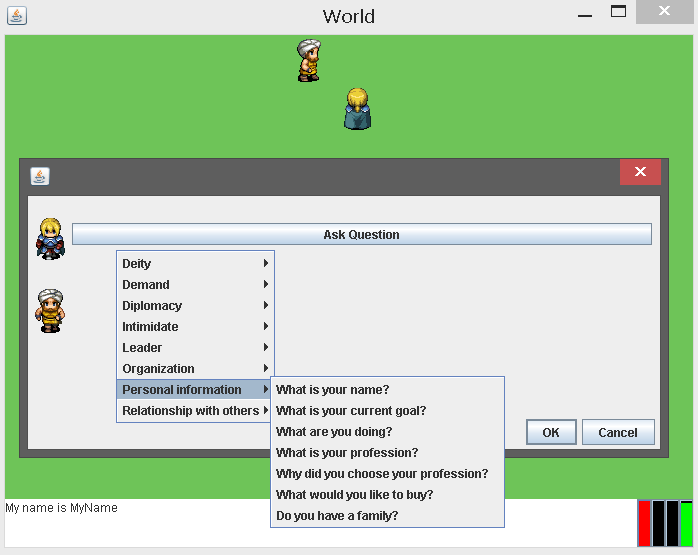 Project page:
https://github.com/WorldGrower/WorldGrower
User Manual:
http://worldgrower.github.io/WorldGrower/UserManual.htm
Developer Guide:
http://worldgrower.github.io/WorldGrower/DeveloperGuide.htm
The project code is licensed under GPL-3.
The project graphics are free to use from a third party.
I can use (gentle) feedback.
Anyone wanting to be a user for this project is welcome.
Greetings,
Tom