Hi guys... I've got a new project rolling these days...
https://github.com/smcameron/space-nerds-in-space
Still in the pretty early days, not even "playable" yet, really, though I expect to approach "playable" tomorrow or in the next few days (though no where near polished enough to be considered done.)
So this game (when it becomes a game) is very much inspired by Artemis Spaceship Bridge Simulator
See:
http://www.artemis.eochu.com/
The idea is you have a game which is played much as the actors in the Star Trek TV series played their roles on the bridge of the Starship Enterprise. There are a number of "stations": Navigation, Weapons, Science, Communications, etc. and each player assumes that role. Each station has it's own laptop or other computer which communicates via network to a central server which simulates the game universe. So it's kind of a cooperative multiplayer network game... No reason not to have multiple teams in multiple starships inhabiting the same server/universe either cooperating or doing battle.
Mine is different than Artemis Spaceship Bridge Simulator in that it is:
GPL'ed.
Linux/gtk
Probably uglier (lol).
Probably more scalable (yay vector graphics.)
Not even close to finished.
Here's a video from a couple days ago... (much progress since then.)
https://www.youtube.com/watch?v=BF19sPZGvmo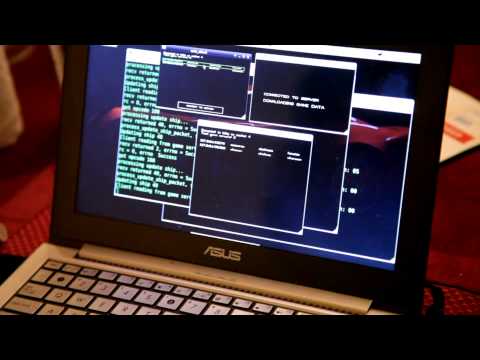 (yeah... it's not much to look at yet.)
Hoping to be able to "drive" the ship around the "universe" and "shoot stuff" sometime tomorrow... we'll see.
-- steve