Explore a fantasy world in this turn based single-player role-playing game. Use powerful magic to devastate evil creatures. Solves puzzles to unlock hidden secrets. Save the world and let bards entertain travellers with the tale of your band of heroes.
Not satisfied with crushing the evil forces. Build a new world to share with others. Create new monsters to terrorize the adventurers. Design items to reward them for victory. Leave devious puzzles to vex the heroes. Your imagination is the only limit.
Bt Builder is a clone of the Bard's Tale Construction Set but it has more capabilities than the original program. It implements several spells and items that can't be done in BTCS. The two sample games are very bare bones and not much fun yet. Improving them to showcase the program is a top priority.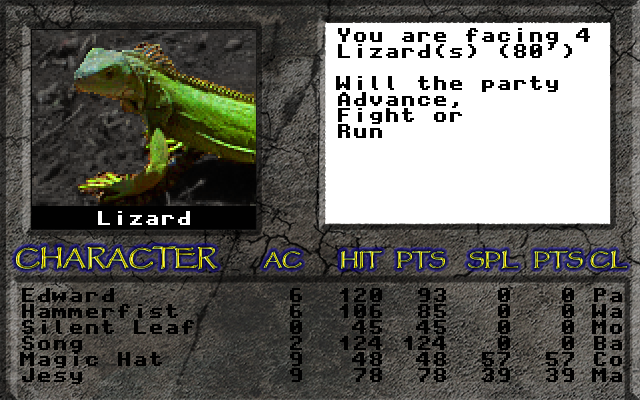 Website