I've spent almost 3 years developing "Linux Air Combat" (also known as "LAC"), a free, open-source, real-time, "out-the-cockpit view", 3d, networked, multi-player, flight sim for LINUX featuring more than 50 historic aircraft from World War II. The sofware is written in c++, based on opengl 1.2 and many of the graphic routines from the classic old "gl-117" flight game by Tom Drexl. LAC also includes a very robust (but optional) interface to the free, well-known "Mumble" VOIP application, and our little LAC community uses Mumble to organize multi-player missions. The source code is clean and unusually well organized, so it is VERY easy to compile on all of the major LINUX desktop distros. It usually compiles in less than a minute, and with absolutely no source-code changes necessary. (It does, however, require several well-known, free, industry-standard libraries in support of the opengl graphics and sound.)
Here's a screenshot: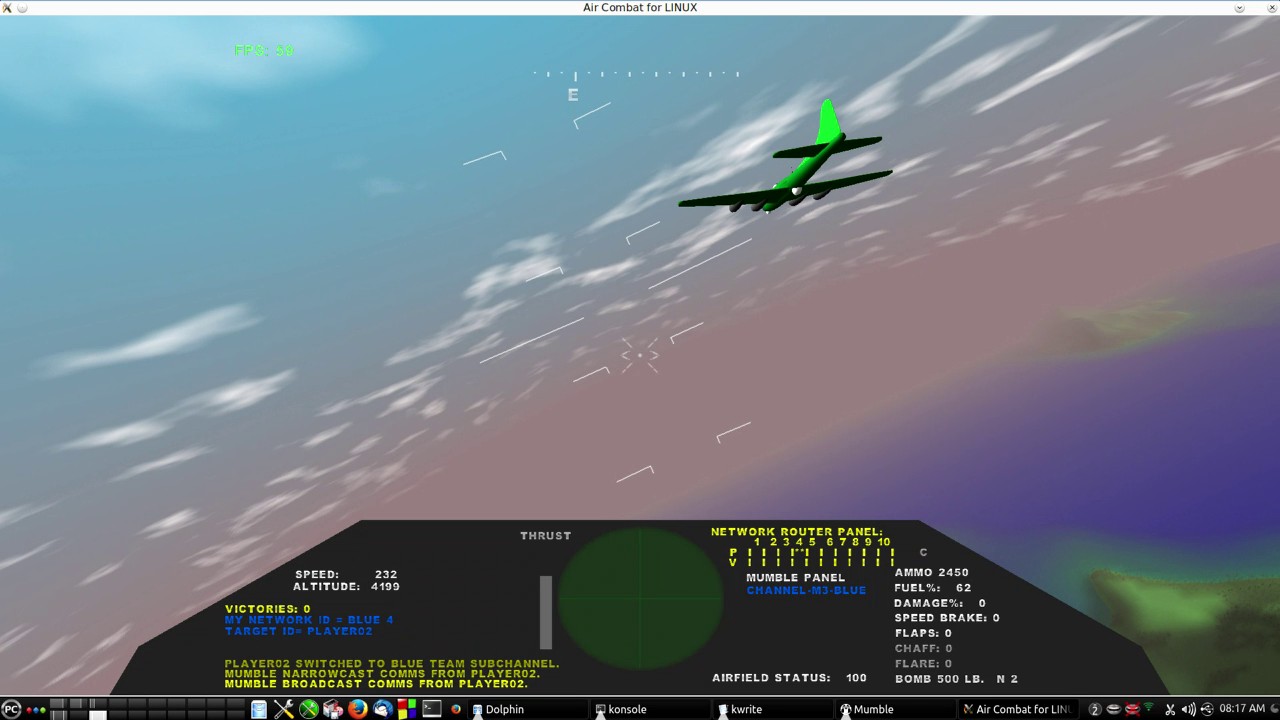 The main web site for LAC includes download instructions, full source code, and YouTube videos showing EXACTLY how we compiled it on Linux Mint, and "Ubuntu" Linux. It's here:
http://askmisterwizard.com/FlightSimMov ... llPage.htm
And here's a YouTube video playlist with a comprehensive review:
https://www.youtube.com/playlist?list=P ... wKwgjddHqm
The 3d graphic aircraft models are in the well-known, classic ".3ds" format, and I use "Blender" to create or edit them. I'm not very good with Blender, though, so I am hoping to get some help to make them better.
I'm also looking for feedback from people willing to test and compile LAC using the tools described on the web site referenced above.